HP Multi Jet Fusion MJF
What is MJF?
3D printing technology MJF, full name Multi Jet Fusion, is the powder bed fusion technology that HP introduced to the market in 2016. It can produce functional nylon prototypes and end-use production parts within 1 day. Therefore, it is very suitable for functional prototypes and small batches of terminal components. Compared with processes such as selective laser sintering, the final part exhibits high-quality surface finish, fine feature resolution and more consistent mechanical properties. This part not only has high density and low porosity, but also requires minimal post-production.
How does MJF work?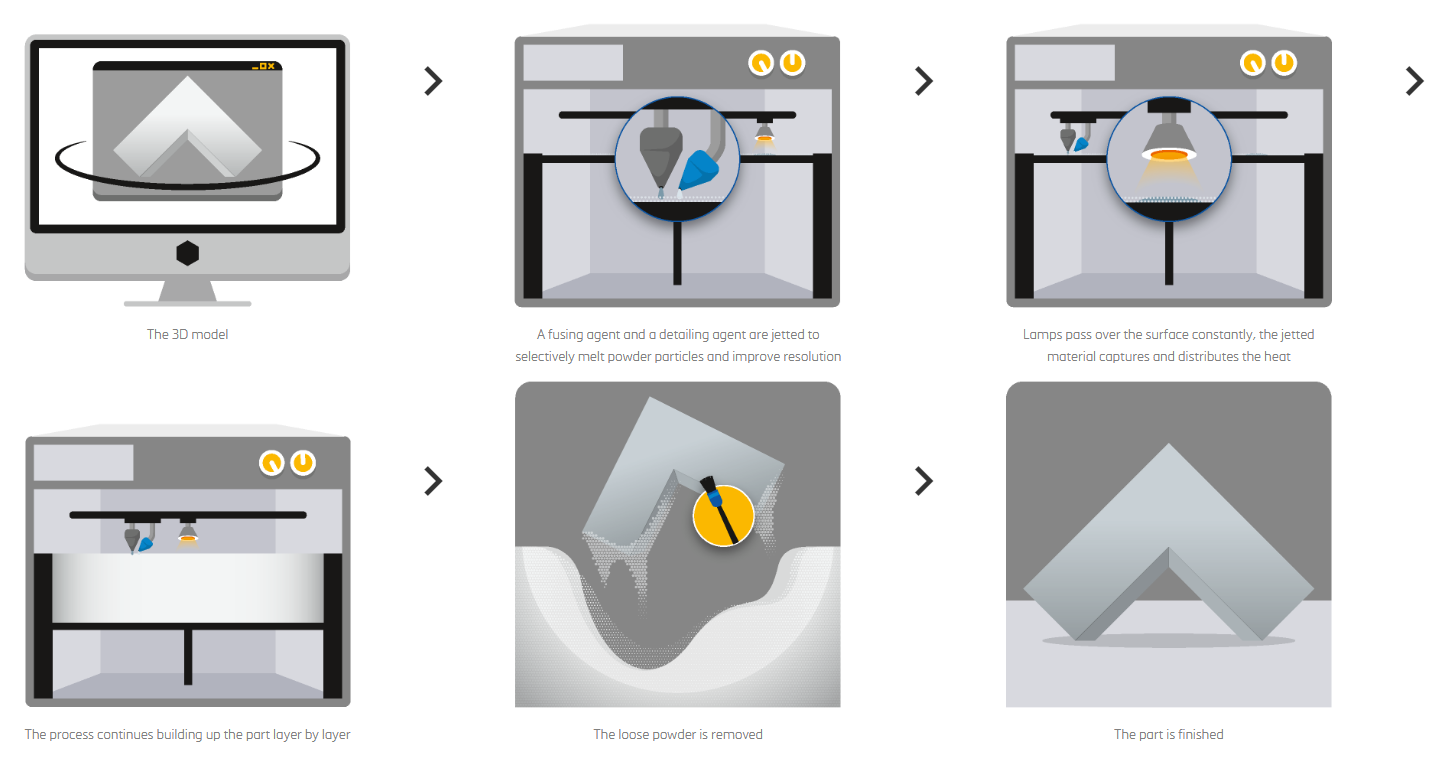 MJF uses an inkjet array to selectively apply fusing and detailing agents across a bed of nylon powder, which are then fused by heating elements into a solid layer. After each layer, powder is distributed on top of the bed and the process repeats until the part is complete.
When the build finishes, the entire powder bed with the encapsulated parts is moved to a processing station where a majority of the loose powder is removed by an integrated vacuum. Parts are then bead blasted to remove any of the remaining residual powder before ultimately reaching the finishing department where they are dyed black to improve cosmetic appearance.
The fusing agent currently used in MJF systems is black in color because dark materials absorb radiation more effectively. As a result, MJF parts have a light grey appearance. An optional post-processing dyeing step can be applied to achieve an uniform black finish.
Advantage of MJF
Fast printing speed and fast production cycle
Precise printing, fine details
Low personal printing cost
Design freedom, because no support is needed
The final print has almost no warpage
Reduce waste due to powder recycling
Able to produce colored parts
High-quality surface treatment
Consistent mechanical properties
High chemical resistance
HP's characteristic polypropylene
Shortcoming of MJF
Expensive initial printer investment
Unable to produce some curved, hollow geometric shapes
The final product is a speckled gray without stain
Small raised text and decorative parts may be lost in post-processing
LAVA MJF 3D Printing
Because of its moderate price and best performance, MJF 3D printing is also one of the 3D printing technologies commonly used by lava customers. Its printing material is generally nylon, such as Black PA12.
Here are some products 3D printed by MJF: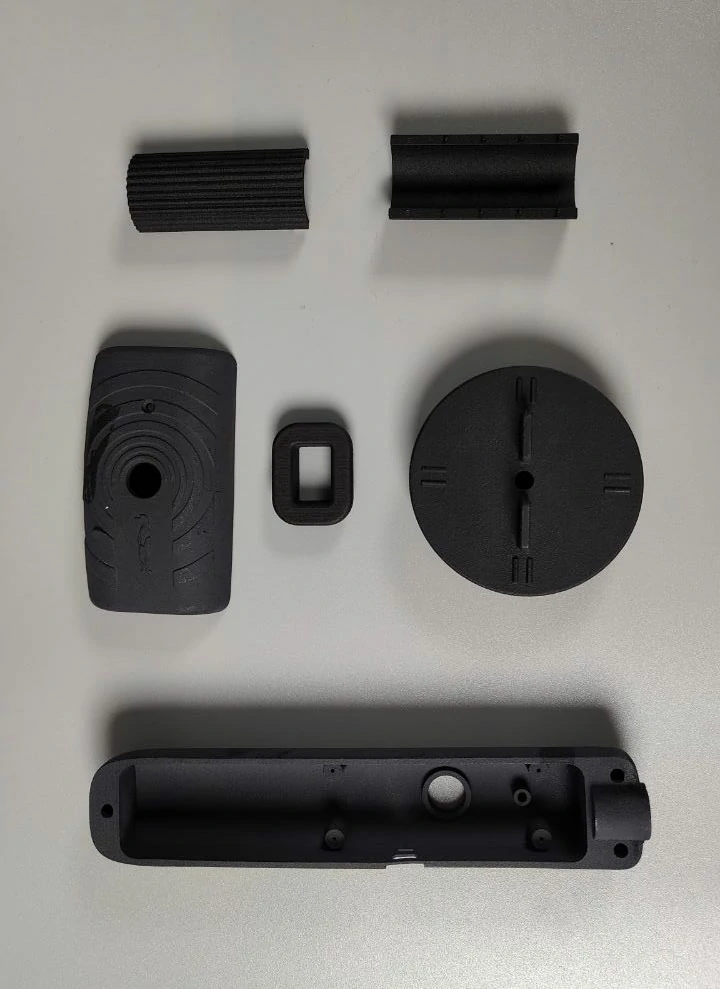 Contact Us
If you have any questions or needs for 3D printing, please contact us and we will reply you soon.